Introduction: 10 FUN THINGS TO DO IN WOODSTOCK, GEORGIA
Woodstock, Georgia, located just 30 miles north of Atlanta, is a vibrant city known for its rich history, picturesque landscapes, and friendly community. Whether you're a local resident or a visitor passing through, Woodstock offers a wide range of entertaining activities that capture the essence of Southern charm. From outdoor adventures to cultural experiences, here are 10 fun things to do in Woodstock, Georgia.
1. Explore Downtown Woodstock Georgia
Start your adventure in the heart of the city – Downtown Woodstock. Take a leisurely stroll along Main Street and discover unique boutiques, art galleries, and antique shops. Indulge in delicious cuisine at one of the local restaurants or enjoy live music at the outdoor amphitheater. Don't forget to visit the Elm Street Cultural Arts Village, where you can catch a captivating theater performance or an art exhibit.
2. Visit the Woodstock Georgia Farmers Market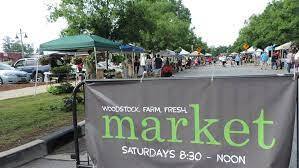 Experience the vibrant local culture at the Woodstock Farmers Market. Held every Saturday, the market features an array of fresh produce, homemade crafts, and artisanal goods. Engage with local vendors, savor mouthwatering treats, and enjoy live music in a lively and welcoming atmosphere.
3. Take a Hike at Olde Rope Mill Park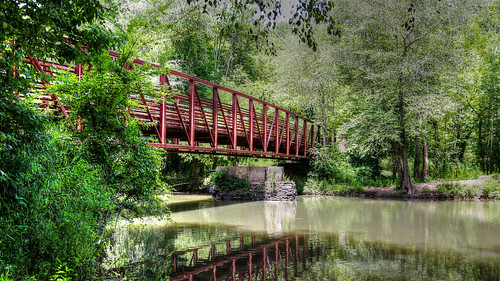 Nature enthusiasts will appreciate the scenic beauty of Olde Rope Mill Park. Lace up your hiking boots and explore the network of trails that wind through lush forests, offering stunning views of the Little River and Rope Mill Ruins. Enjoy a picnic by the river or try your hand at fishing and kayaking.
4. Discover History at the Woodstock Georgia
Delve into the city's past at the Woodstock Museum. Located in the historic Dean's Store building, the museum showcases artifacts, photographs, and exhibits that highlight Woodstock's history and its transformation over the years. Learn about the town's railroad heritage and the significance of the local community.
5. Attend a Concert at the Woodstock Amphitheater
Experience the thrill of live music under the stars at the Woodstock Amphitheater. This outdoor venue hosts a variety of concerts and events throughout the year, featuring both local and national artists. Grab a blanket or a lawn chair and enjoy an evening filled with melodies and an electric atmosphere. Click here to learn more about Woodstock Georgia's summer concert series.
6. Enjoy Outdoor Recreation at Woofstock Park
Woofstock Park is a favorite spot for dog owners and nature enthusiasts alike. This dog-friendly park boasts a vast open space, walking trails, and a dog park where your furry friends can socialize and play. Pack a picnic and spend a relaxing day surrounded by nature in Woodstock Georgia.
7. Play Golf at Towne Lake Hills Golf Club
Golf enthusiasts will appreciate the picturesque Towne Lake Hills Golf Club. This 18-hole championship golf course offers scenic views, well-maintained greens, and a challenging layout. Whether you're a seasoned golfer or a beginner, this course provides an enjoyable experience for players of all skill levels. Book a tee time at Towne Lake Hills Country Club
8. Explore the Noonday Creek Trail
Embark on a leisurely walk or bike ride along the Noonday Creek Trail in Woodstock Georgia. This scenic trail stretches over seven miles, winding through woodlands, wetlands, and picturesque neighborhoods. Experience the beauty of nature while getting some exercise and fresh air.
9. Indulge in restaurants, Cafes, and breweries
Woodstock GA is renowned for its diverse restaurant scene. From charming cafes, breweries, to upscale restaurants, there's something to satisfy every palate. Sample Southern comfort food, and international cuisine, or indulge in sweet treats from local bakeries. The city also hosts food festivals throughout the year, showcasing the best of Woodstock's culinary offerings.
10. Try visiting Dupree Park
Dupree park is Woodstock's oldest park and hosts many different outdoor activities. It hosts disc golf, out door fitness station, walking track, picnic field, tennis, pickleball, 2 basketball courts, a fishing pond, community pavilion, mountain bike trails, playground, boardwalk, and much more!